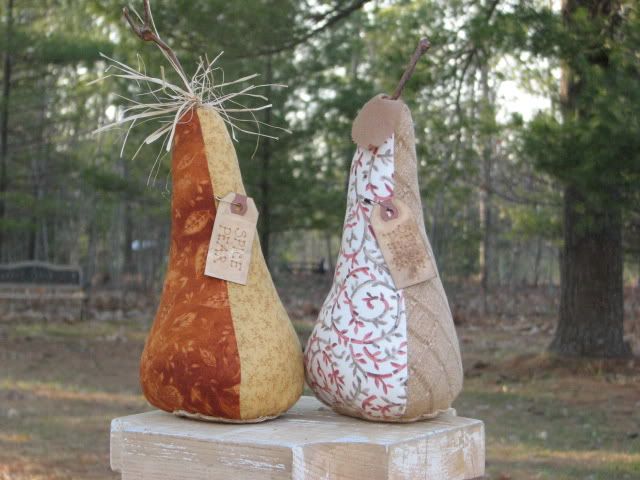 A Pair of Primitive Pear Pinkeeps (say that 5 times fast!!)
The pears were made with a pattern by Sassafras Hill Primitives. They can also be used to display copies of old photos or postcards.
I give some of these pears a spice scent and prim them up with cinnamon and attach tags that read "spice pear". On a pear I gave to a friend, I attached an old sepia tone picture of a couple and wrote "What A Pair" on a prim tag.
I didn't stain these (which is unusual) because I really like the fabric on its own.